Selma Oscar Snub: One Academy Member Details Why it Happened!
by Joel D Amos at . Updated at . Comments
One of the biggest Oscar snubs was the lack of a nomination for Best Actor for Selma star David Oyelowo and Best Director for Ava DuVernay. There was much discussion about the mostly all-white (and male) Academy of Motion Picture Arts and Sciences being racist and not sensitive to other races, creeds and colors.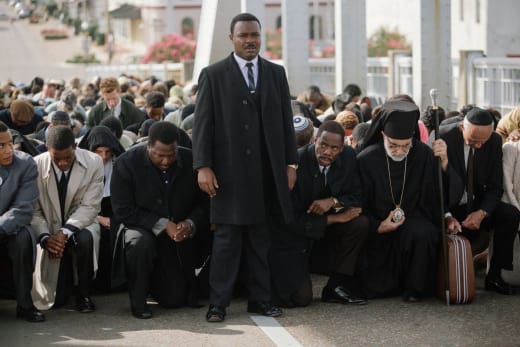 That is not the case, so says one Academy member who spoke to The Hollywood Reporter anonymously. Tired of hearing about the racial criticisms of her organization, the member has clearly had enough.
"What no one wants to say out loud is that Selma is a well-crafted movie, but there's no art to it. If the movie had been directed by a 60-year-old white male, I don't think that people would have been carrying on about it to the level that they were," she said.  
"And as far as the accusations about the Academy being racist? Yes, most members are white males, but they are not the cast of Deliverance -- they had to get into the Academy to begin with, so they're not cretinous, snaggletoothed hillbillies. When a movie about black people is good, members vote for it. But if the movie isn't that good, am I supposed to vote for it just because it has black people in it?"
Well then, tell us how you really feel anonymous Academy member. Oh wait, you're not done?  
"I've got to tell you, having the cast show up in T-shirts saying 'I can't breathe' [at their New York premiere]," she said of the protest over the unarmed man who was choked to death by the NYPD, "I thought that stuff was offensive. Did they want to be known for making the best movie of the year, or for stirring up shit?"
We're left wondering, which is it? Is it the protest of an innocent man being murdered by the police that pissed you off and prevented you from voting for Selma, or was it that the movie wasn't as good as you thought it should be?
Tell us, what do you think of these comments?
Honestly, judging by our Selma review, it's certainly worthy of a Best Actor and Best Director Oscar nomination.