Seventh Son has had the most interesting of journeys to the big screen. The Jeff Bridges flick that reunites him with his The Big Lebowski co-star Julianne Moore was completed several years ago. After several delays, it finally hits screens February 6!
Years after that first Seventh Son trailer premiered, filmmakers have taken to the biggest television event of the year to debut their latest trailer -- the Super Bowl. 
Bridges plays the remaining leader of a former powerful mystical order who has been searching for the subject of a prophecy. He's been told that the secret to his powerful crew making a comeback is the Seventh Son. And judging by the following trailer, we think he's found it in Ben Barnes.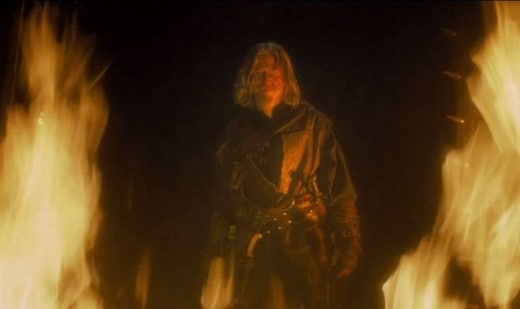 Seventh Son also stars Kit Harrington, Olivia Williams, Djimon Hounsou and Alicia Vikander.
Check out Bridges and Moore in their first film together and watch The Big Lebowski online.