Sony Quotes Movie Fanatic on The Interview Twitter Page
by Joel D Amos at . Updated at . Comments
When Sony decided to release The Interview online, they chose to promote it on Twitter and various online retailers. And the one outlet they chose to quote is Movie Fanatic.
We said: "James Franco and Seth Rogen at their best." 
Check it out below in a screenshot from the Sony Twitter feed for The Interview.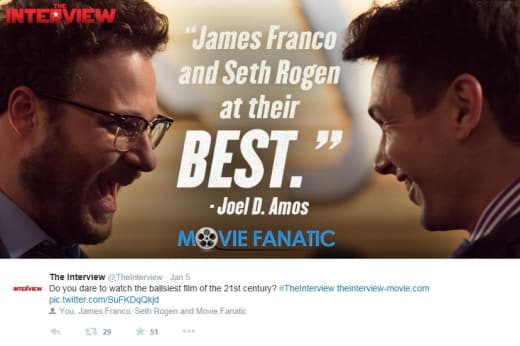 The quote also went out to the online retailers and was retweeted thousands of times by people who rented the film!