Star Trek Star Leonard Nimoy Dead at 83: Spock Has Passed
by Joel D Amos at . Updated at . Comments
Leonard Nimoy, star of Star Trek and known for so many, many other things, has passed away. The legendary actor, poet, photographer and television host (Remember In Search Of...?!) died at the age of 83 after experiencing chest pains and being taken to the hospital several days ago.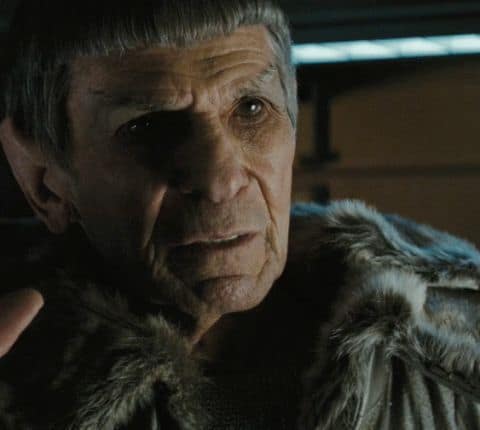 We could not be more thrilled that the actor got to reprise the role that he was most famous for later in his life with his roles as the "older" Spock in J.J. Abrams' Star Trek and Star Trek Into Darkness.
Nimoy took what could have been a cardboard cut-out of the human alien hybrid role of Spock and gave it layers of life that made it one of the most indelible characters in television and movie history. 
The superstar was working as an acting teacher at his own school when he was cast in the Star Trek series and although the show would only run for three seasons, it would reach cult status when it went into syndication. He would also appear on Mission: Impossible and we think there has to be a video out there somewhere of him killing it as Tevye on Broadway in Fiddler on the Roof. 
Nimoy even got the chance to direct the franchise that made him famous when he helmed Star Trek III: The Search for Spock and Star Trek IV: The Voyage Home.
More on this story as it arrives. He will be missed.
See Nimoy at work and watch Star Trek online and watch Star Trek Into Darkness online. 
We leave you with Nimoy's final tweet, which he left on February 22...
"A life is like a garden. Perfect moments can be had, but not preserved, except in memory."