The Girl with the Dragon Tattoo Sequel Appears Dead: Lisbeth Leaves Us
by Joel D Amos at . Updated at . Comments
The Girl Who Played with Fire apparently won't be doing that after all. After The Girl with the Dragon Tattoo introduced us to Rooney Mara as Lisbeth Salander and truly wowed us in that 2011 David Fincher film, years have gone by and there has been no movement on a sequel.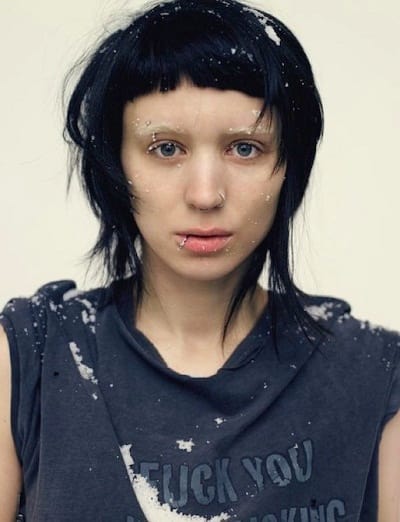 The page to screen effort was the first of three books, with the next being The Girl Who Played with Fire. The Swedish movies got to make an entire trilogy, but it appears that us Americans will have to imagine what could be with Mara delving deeper into the incredible character created by author Stieg Larsson.
"I don't think it's going to happen. I'm sad never to do it again, but it just doesn't seem like it's in the cards," Mara said to E! Online. And yes, Ms. Mara, we are truly sad too.
Mara and that character were a match made in heaven. Yes, Noomi Rapace was bloody fantastic in the role in the Swedish version, but so too was Mara in an entirely different type of way.
Sure, Fincher's The Girl with the Dragon Tattoo underwhelmed at the box office, but that hasn't stopped studios from greenlighting sequels before. We think it has much more to do with the fact that we don't get that many R-rated franchises anymore that are awash in sex and violence, as is the case with Larsson's books.
I mean, the Fincher film (an Oscar nominee) is certainly leagues better than Fifty Shades of Grey and we're getting two sequels to that.
Watch The Girl with the Dragon Tattoo online and I guess that's all we'll have.