When The LEGO Movie debuted a year ago, its blockbuster success caught many by surprise. Yet, if you look at the guys behind it -- Phil Lord and Chris Miller -- not one soul should have been shocked. This is the talented tandem that gave us Cloudy with a Chance of Meatballs, 21 Jump Street and 22 Jump Street.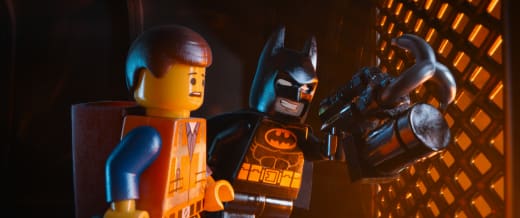 Miller and Lord have said that they will write The LEGO Movie Sequel, but would not return to direct.
The search was on for a person to step into that role and bring Lord and Miller's follow-up script to life. According to Warner Bros. President of Creative Development and Worldwide Production Greg Silverman, they've found their guy.
Rob Schrab will make his directorial big screen feature debut after killing it on the small screen with his work on The Mindy Project and Community.
"The LEGO Movie captivated critics and audiences on a global scale with its irresistible blend of humor, imagination and fun," Silverman said in a statement.
"Warner Bros. is excited to build our relationship with The LEGO Group with this new adventure and we join them in welcoming the multi-talented Rob Schrab to the LEGO family as he takes the helm of The LEGO Movie Sequel."
Those The LEGO Movie quotes should have some serious competition in the Everything Is Awesome department if Miller and Lord have any say in the matter.
"We are so excited to collaborate with Rob. He is a comedy genius, a visual savant, and we have been stalking him for years," Lord and Miller added in the statement. "No one works harder than Rob, and his aesthetic, combined with his sense of humor, bring a strong, unique, thoughtful, and passionately nerdy voice to this project. People who know him are slapping their foreheads today and saying, 'Of course!'"
The LEGO Movie Sequel is set to land in 2018 with The LEGO Batman Movie set to land in May 2017 with the Ninjago LEGO Movie arriving September 23, 2016.
Watch The LEGO Movie online and prepare for some awesomeness.