Will We Get a Hulk Solo Movie? Mark Ruffalo Chimes In!
by Joel D Amos at . Updated at . Comments
After several tries that failed, audiences finally got a Hulk/Bruce Banner they could love with Mark Ruffalo in The Avengers. As we can tell from that Avengers: Age of Ultron trailer, the Hulk is at it again and those scenes of him battling Tony Stark in the Hulkbuster armor are one of many highlights. But, when will we get a Ruffalo-starring, stand-alone Hulk movie?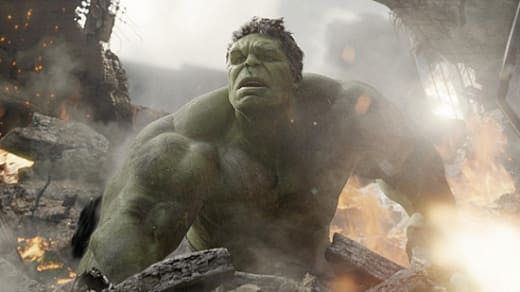 "Who knows where these things will go? But as Bruce is able to impress his will on the Hulk -- going into the Hulk and being inside the Hulk when he's raging -- the Hulk's will is also growing and able to impress upon Bruce," Ruffalo told Empire.
"It'll be interesting to see if that ends up being what would be the next Hulk movie."
Ruffalo did say that he has not been approached about a Hulk movie and it is clear from the Marvel plans through 2019 announcement, that a Hulk movie will not be a part of Marvel Phase 3.
And the man who brought unabashed fan love to the character for the first time on screen admitted that a Hulk solo movie might be a difficult, almost impossible, task.
"[It's] a tough nut to crack. Traditionally you're watching a guy who doesn't want to do the very thing that you want him to do. It's hard to take for two hours," Ruffalo admitted.
"I don't know how many times you can use that same framing for it, but now he's maturing and there's a cool dynamic growing between Banner and The Hulk."
Watch The Avengers online to see Ruffalo in action and get ready for Avengers: Age of Ultron on May 1.
We still hold out hope that somewhere in the future we'll get a solo Hulk movie with Ruffalo starring… before he gets too old!