X-Men Days of Future Past Almost Had This Mutant Instead of Quicksilver!
by Joel D Amos at . Updated at . Comments
Although somewhat similar, Matthew Vaughn's vision for X-Men: Days of Future Past might have been different due to taking Quicksilver out and replacing him with an entirely different character.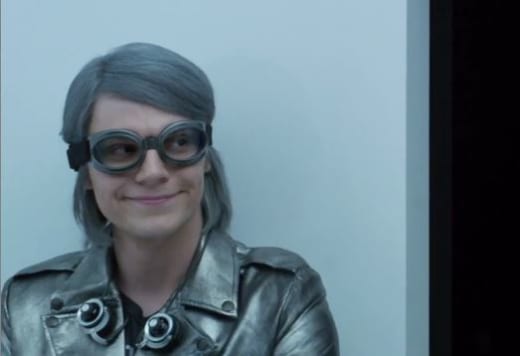 Given our thoughts on Kingsman: The Secret Service, we're glad Vaughn went off to make that flick and left the latest X-Men movie to Bryan Singer. Given this newly revealed information, there's another reason why we're thrilled things worked out the way they did. 
It seems that Vaughn's plans for breaking Magneto (Michael Fassbender) out of prison involved another X-Men character and not the one that would end up as being an audience favorite. Yup, Juggernaut (Vinnie Jones) was going to drop from the sky and break Magneto out of the deep below the White House prison cell. Yup, originally Magneto was going to be held deep inside the White House. That too was changed to the Pentagon, which also makes a whole lot more sense.
His Pentagon prison rescuer (Quicksilver, and as played by Evan Peters), he was the best part of the movie!
"I had Juggernaut being thrown out of a plane at 20,000 feet and using his head to go down a hole to get to the bottom of [The White House]. I had Beast saying, 'I have a plan,' and him replying, 'What's the plan? What's the plan?' and they go higher and higher and Beast was going to go, 'This is it!' and chuck him out the window. Then he goes smashing through [The White House]... and Magneto goes, 'Who the (expletive) are you?'" Vaughn told the Empire Magazine Podcast.
Although interesting, we think going a different way worked much better. I mean, that entire sequence with Peters' Quicksilver is the stuff of legend. Watch X-Men: Days of Future Past online and relive it, or see what we mean.
Meanwhile, we wait for X-Men: Apocalypse and could not be more thrilled that Singer will return.