Zoolander 2 Gets a Start Date: Rome Hosts 12-Week Shoot!
by Joel D Amos at . Updated at . Comments
Zoolander 2 has been long discussed, and now we know it could not be more official if it tried. Ben Stiller and the mayor of Rome made the announcement that Zoolander 2 will be shooting in Rome this spring and one of the most famous fashion capitals of the world is clearly excited to get the spotlight.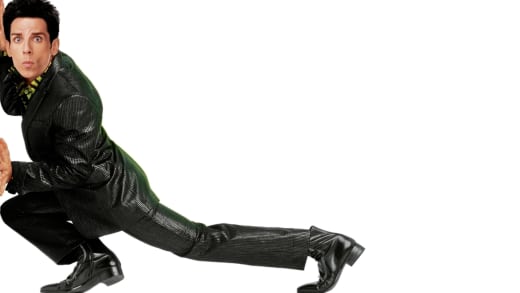 "Rome returns to the center of the international destinations of great cinema," Mayor Ignazio Marino stated.
What we're excited for is the fact that Justin Theroux is co-writing the flick (with Stiller) and will direct. Stiller helmed the first one and Theroux could not be a better choice to take the reins for the next one.
Look for Zoolander 2 to shoot for three months in and around the Italian capital.
We know that Will Ferrell's Mugatu will be back, and now we know that Owen Wilson's Hansel will likely be back, as will Christine Taylor (Stiller's real life wife). We hear that Penelope Cruz, Jonah Hill and Cara Delevingne are all joining the cast as well.
More on that soon. Until then, check out our favorite Zoolander quotes and watch Zoolander online and practice your Blue Steel look for the upcoming sequel.