Box office titles are a funny thing when it comes to who won a year. If your film is released at any point in that year, even on the last day, you could wind up the top grossing flick, even if all those receipts aren't counted until much later in the following year.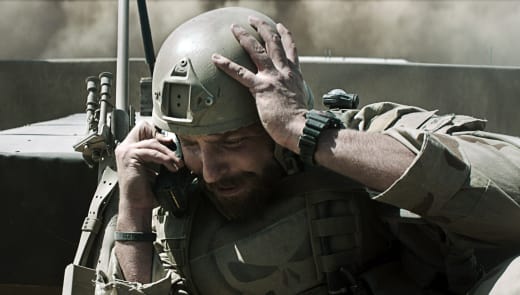 That has already happened once this year. Guardians of the Galaxy closed out 2014 as the top grossing film of the past 12 months.
Then, within a few weeks, it was revealed that a November release, Mockingjay Part 1, had surpassed it and now it would take the title of highest grossing movie of 2014.
Not so fast... American Sniper has just surpassed Mockingjay Part 1 and it now can call itself the biggest blockbuster of 2014. 
Over the weekend, the Clint Eastwood directed, Bradley Cooper starring film went over the $337.2 million mark since it debuted on December 25, 2014. Mockingjay Part 1, well, that third film in The Hunger Games series topped out at $336.8 million.
Sure, the Mockingjay Part 1 DVD is out now and doing blockbuster business, but home video sales don't factor into these accounts!
Who would have thought at the beginning of 2014 that the true story of Chris Kyle would be crowned the biggest and most popular film of the year that was?
Check out our favorite American Sniper quotes in the slideshow below!