Beyond the Lights DVD Review: Hits The Romantic High Notes
by Joel D Amos at . Updated at . Comments
One of the biggest surprises and more enormous cinematic joys of 2014 (yes, it landed on our top 15 of 2014) has arrived on DVD, Blu-Ray and digital download for the world to sing its praises. Gina Prince-Bythewood's Beyond the Lights is out now on home video and features a star-making performance by both Gugu Mbatha-Raw and Nate Parker as star-crossed lovers who find a way to make the most extraordinary of romances truly sparkle.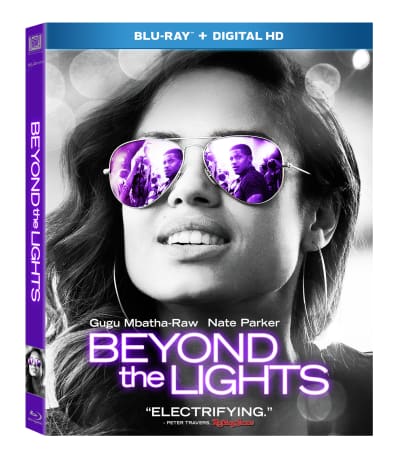 Mbatha-Raw is Noni, a woman who has been singing like an angel since she was a little girl. Her mother (Minnie Driver) has guided her career to a place that has found her as an international pop music superstar. Yet, she is not happy. Staring a future in the face that she does not want, she makes a fateful decision and it is in that moment that she meets LAPD officer Kaz. He saves her, and it will prove to be in more ways than one.
Beyond the Lights is a delight on so many levels. It is wildly romantic. It features one of the more catchy and powerful soundtracks of the year (the track Grateful was nominated for an Oscar for Best Song). The film also shows how love can find a way, even when two people who could not be more different seem to have every hill to climb to make it work.
Raw and Parker are absolutely electric, as our theatrical Beyond the Lights review reported. For more on the movie itself, be sure to check out our take on the film that we think should be a must-see for people of all ages, backgrounds and places in life!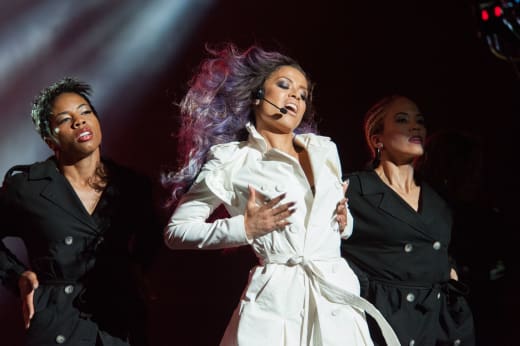 Given the vision of Prince-Bythewood, we can't recommend enough the insight provided by the director's commentary as one of the best bonus features. And before you even press play on that feature, might we recommend the director's cut of Beyond the Lights. It is an even more sweeping version of something that is already perfection in our opinion.
One of the more moving parts of the film is the scene of Parker and Mbatha-Raw in Mexico. Imagine our delight when one of the featurettes was called Escape to Mexico 2.0. It is truly a treasure and explores even more of the combustible chemistry between the two leads in the part of the movie where the entire thing truly turns.
Changing the Conversation is also a fantastic bonus to the entire Beyond the Lights Blu-Ray package. We don't want to give away too much from this piece that is essentially a documentary short. But it does literally Change the Conversation in a way that is so welcome in today's movie landscape.
With the soundtrack being such a gift, the inclusion of the music video for Masterpiece is simply the icing on a sonic-cinematic cake that truly sings in the highest degrees of awesomeness.
Watch Beyond the Lights online and prepare to sing this instant classic's praises.