Chappie Charms Its Way to the Top: Weekend Box Office Report
by Joel D Amos at . Updated at . Comments
It was a really slow weekend at the box office, but a number one movie title for Chappie is a number one movie title -- no one can take that away! The Neill Blomkamp sci-fi actioner topped the first weekend in March with a lowly $13.3 million, but that was enough to finish first.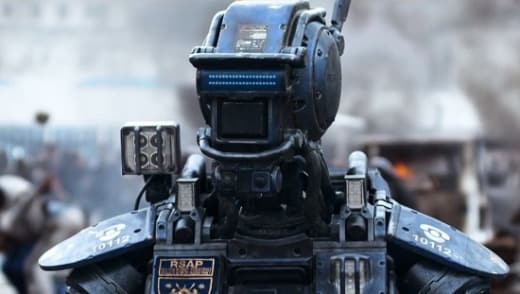 Compared to the same weekend in 2014, the numbers were off by an astounding 40 percent. Sure, Chappie finished first and being a number one movie always serves as something for bragging rights. But, it was the lowest number one opening in five years.
Second place found Focus, last week's top film. The Will Smith-starring con artist thriller banked $10 million to bring its two-week total to $34.6 million.
The good news on the box office chart front arrived at the number three spot as the sequel The Second Best Exotic Marigold Hotel exceeded expectations and opened at $8.6 million. It debuted on almost half as many screens as Chappie and it easily topped the per-screen averages of any movie in the top 10 this weekend.
On that note, we have no idea why the follow-up to a film that earned $100 million in its initial release would not have gotten a larger opening. But, perhaps Fox Searchlight knows what it's doing and believes that The Second Best Exotic Marigold Hotel has some legs. Guess we'll see.
Fourth place belonged to one of our favorite movies of the year, the one that gave us those astounding Kingsman: The Secret Service quotes. The Colin Firth-starring flick added another $8.3 million to bring its cume to $98 million, just shy of the coveted $100 million mark. It'll get there next week, easily!
Closing out the top five was The SpongeBob Movie: Sponge Out of Water. It banked $7 million for a whopping total, since its release, of $148.9 million.
The big disappointment of the weekend had to be the tenth place finish for Vince Vaughn's latest comedy, Unfinished Business. Its $4.8 million was a lower opening than other flops of 2015, such as Hot Tub Time Machine 2 and Mortdecai.
Weekend Box Office Top 10:
1. Chappie, $13.3 million
2. Focus, $10 million
3. The Second Best Exotic Marigold Hotel, $8.6 million
4. Kingsman: The Secret Service, $8.3 million
5. The SpongeBob Movie: Sponge Out of Water, $7 million
6. Fifty Shades of Grey, $5.6 million
7. McFarland USA, $5.3 million
8. The Lazarus Effect, $5.1 million
9. The DUFF, $4.9 million
10. Unfinished Business, $4.8 million