Ethan Hawke is reuniting with his Training Day director and his co-star from that Oscar-winning movie. When Antoine Fuqua talked The Magnificent Seven exclusively to us last year, he talked about his joy at re-teaming with Denzel Washington in The Equalizer and then in that Western remake.
Now he has two reasons to be happy about heading out West for the cinematic revival of a classic.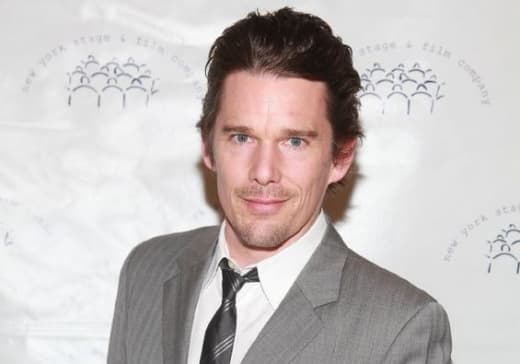 Hawke got an Oscar nod for his work on Training Day and just came off another nomination for his role in Boyhood.
Also in the cast (so far) are Chris Pratt and Haley Bennett (from The Equalizer, showing that Fuqua is keeping the cast filled mostly with people he's worked with before).
The 1960 The Magnificent Seven was a remake of the classic 1954 Akira Kurosawa Seven Samurai. This version will surely push the envelope in terms of scope, action and character development.
Look for Fuqua's The Magnificent Seven to follow a mining town that is taken over by a less than savory gold baron. Who will play whom is yet to be determined.
Watch Training Day online to see Hawke and Washington from their first pairing.
Will it be a great remake? Time will tell, but the following in the slideshow below sure are!