Ex Machina Trailer: Two Star Wars Stars, One Crazy Teaser!
by Joel D Amos at . Updated at . Comments
The Ex Machina trailer is here and there are several reasons to be excited about this one.
First, it features two Star Wars: The Force Awakens stars, Domhnall Gleeson and Oscar Isaac. Second, it is from writer-director Alex Garland, the man who wrote 28 Days Later!
The film's premise is intriguing to say the least. 
Isaac is Nathan Bateman, a reclusive head of an internet search company who rules the world, but is seeking so much more. He has pushed the boundaries of AI and has given one of his employees the chance of a lifetime. Caleb Smith (Gleeson) is a programmer at Bateman's company and has given his employee the opportunity to come to his estate to spend a week and explore what the tech savant has created. 
Smith is there to study, but soon learns that this experiment in AI firmly involves him. Is he there to test this creation or is he the one who is to be tested?
Soon, it appears from the trailer, that neither man is mentally or physically equipped to handle what happens when the attractive robot decides she has had enough.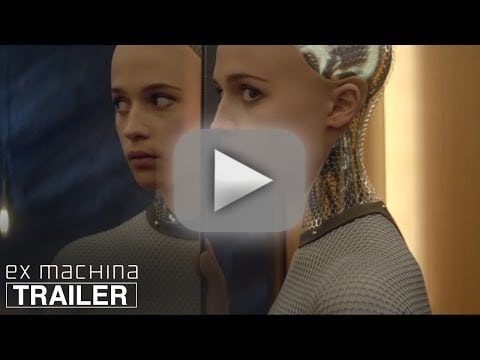 Ex Machina lands in theaters April 10 and will have its premiere at the SXSW festival. The sci-fi thriller has also released its first poster.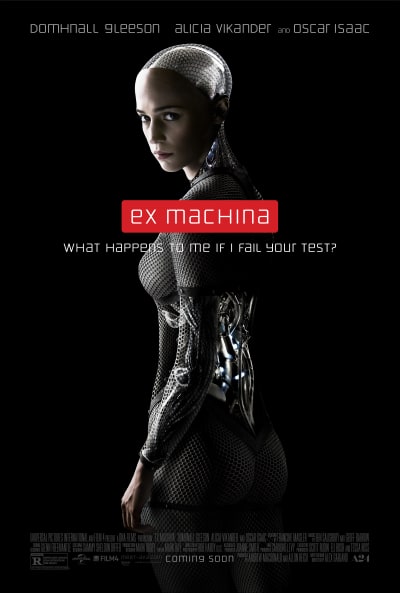 Watch 28 Days Later online to get inside the mental magic of Ex Machina's creator!