Focus Puts Will Smith Back on Top: Weekend Box Office Report
by Joel D Amos at . Updated at . Comments
In our Will Smith interview for Focus, he said he has become at peace with the idea that not all of his films will open at number one. Well, he doesn't have to put that new mentality into effect just yet as his latest, Focus, scored the top spot at the weekend box office.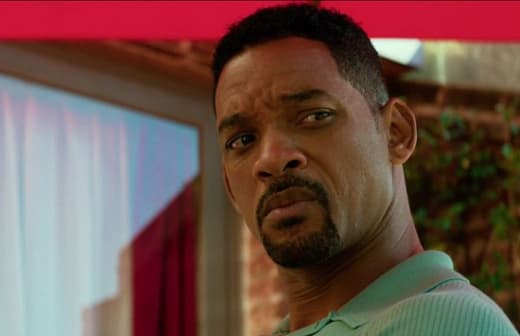 Smith and his co-star Margot Robbie and their true cinematic chemistry toppled the romance of another former number one, Fifty Shades of Grey, and ended its two-week run atop the nation's weekend box office.
In fact, the EL James page-to-screen effort fell to fourth place as Kingsman: Secret Service and The SpongeBob Movie: Sponge Out of Water kept their positions as number two and three, as they did last week.
Kingsman: The Secret Service has been slowly but surely building itself into a blockbuster. Its latest weekend earnings of $11.8 million brought its total to $85.6 million, and with the popularity of those Kingsman: The Secret Service quotes, one can see a sequel coming from that Matthew Vaughn flick.
Third place found SpongeBob, and the little animated fellow padded its total box office with another $11.2 million. The Nick cartoon turned Paramount motion picture has now banked a total of $140.3 million.
And that leads us to the movie that whipped up such a frenzy in fourth place. Fifty Shades of Grey took in $10.9 million for a total of $147.7 million.
Closing out the top five was the other new movie that arrived on screens this week, the spooky The Lazarus Effect. The Olivia Wilde-Mark Duplass starring horror vehicle earned $10.6 million in its first week.
Weekend Box Office Top 10:
1. Focus, $19.1 million
2. Kingsman: The Secret Service, $11.8 million
3. The SpongeBob Movie: Sponge Out of Water, $11.2 million
4. Fifty Shades of Grey, $10.9 million
5. The Lazarus Effect, $10.6 million
6. McFarland USA, $7.8 million
7. American Sniper, $7.7 million
8. The DUFF, $7.2 million
9. Still Alice, $2.7 million
10. Hot Tub Time Machine 2, $10.2