Well, that didn't take long. Just days after we talked to Frozen directors Jennifer Lee and Chris Buck and they told us that Frozen 2 would not happen without a solid story worthy of a follow-up, Disney chief creative office John Lasseter told investors that "Frozen 2 is in the works."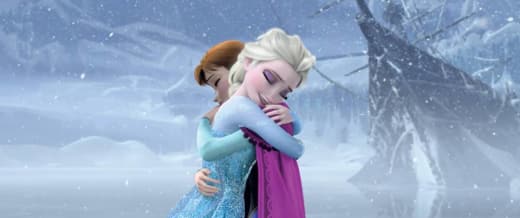 It's six simple words, but it set the world of Frozen fans on fire. He then went further. "We enjoyed making Frozen Fever so much and being back in that world with those characters," said John Lasseter. "Jennifer Lee and Chris Buck have come up with a great idea for a sequel and you will be hearing a lot more about it and we're taking you back to Arendelle. We are so excited about that."
As you can tell from our Frozen Fever review, the animated short film that brings back Olaf, Anna and Elsa is a pure joy. But, like any animated short should, it left us wanting more.
Now with today's news from the Disney shareholders meeting, we have the hope that Frozen 2 is definitely coming. 
"It has to be a great idea because we can't come out with anything less," Buck told us in our exclusive interview.
Guess that great idea has struck as details are few, but the important one is that there will be another Frozen film.
Stay tuned as this story develops and watch Frozen online to keep that anticipation burning!