Harrison Ford Plane Crashes! Han Solo Lands on LA Golf Course!
by Joel D Amos at . Updated at . Comments
Harrison Ford may play a pilot in Star Wars: The Force Awakens, but he also enjoys flying in real life. Lucky for him, he also knows how to land a plane in trouble. Ford was flying a small engine plane today and had to do a crash landing on an LA golf course in the Venice area.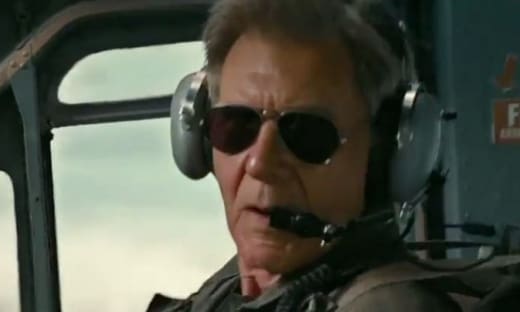 The actor survived the crash and it is said that he got a solid gash to his head and was bleeding quite seriously. Given that it's a golf course, it should be no surprise that there were a few doctors on hand to provide some help to the legendary actor.
Ford was recently in the news for movie reasons as he just signed on to be in Blade Runner 2.
With his accident on the set of Star Wars: The Force Awakens, we noticed that Ford has had a penchant for injuring himself lately. We hope that Ford keeps things simpler in the future.
More on this story as it develops. Remember, he is not an expert pilot like Han Solo, he simply plays one in the movies! However, the actor is a seasoned pilot and, believe it or not, has walked away from other plane crashes. We sure hope he is doing OK. He is currently getting checked out at an LA hospital.
UPDATE: Ford has been listed in "fair" condition at the hospital. Ford's son tweeted that "Dad is OK. Battered, but OK." 
Speaking of that, here's some awesome photos of Ford and the rest of the Star Wars gang having a little fun making a classic.