Mike Tyson Biopic Gets Jamie Foxx To Star, Martin Scorsese Will Direct!
by Joel D Amos at . Updated at . Comments
Mike Tyson has really had the most interesting of life journeys (so far), and we've always thought it would make for a great movie. Given the right star and person behind the camera plus a good script, it could be as compelling as biopics come.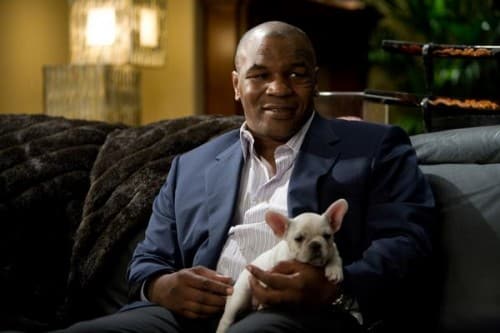 Guess what? That movie is coming our way and it's arriving with Jamie Foxx starring as Iron Mike, Martin Scorsese directing and the man who gave us those The Wolf of Wall Street quotes penning the script.
Sounds amazing!
Scorsese is no stranger to telling true boxing tales that go down as some of the best films ever. His Raging Bull is considered the standard, so to think that he's tackling the entity that is The Champ, well, that has us just a little excited.
This news came to light when Foxx visited the morning radio show The Breakfast Club and let the explosive news be known to the world.
"I just went in with Paramount with Mike Tyson. So I'm going to do the Mike Tyson story. Listen, to be in the same room pitching Mike Tyson to Paramount, Mike Tyson is on one side, I'm on the other side and doing Mike Tyson at the same time," Foxx said. "And Martin Scorsese at the helm -- this will be the first boxing movie that Martin Scorsese has done since Raging Bull."
Now if you are a fan of Foxx like we are at Movie Fanatic, this casting is not out of left field. Foxx does an incredible impression of Tyson (just watch his I'm Going to Need Security stand-up special). And we all know he can act, he's got the Oscar for Ray to prove it. So, his portrayal of Tyson will be much more than an impression, but nailing the speech is a huge part of why this will work.
Stay tuned as more info comes about this project that has immediately become highly anticipated in our book.
Watch The Wolf of Wall Street online and see Scorsese's latest and then watch Ray online to see what Foxx can do with a true story.