We are quite surprised, given how impressive that Popeye test footage was, that the CG animated Popeye movie from Genndy Tartakovksy appears to be no more.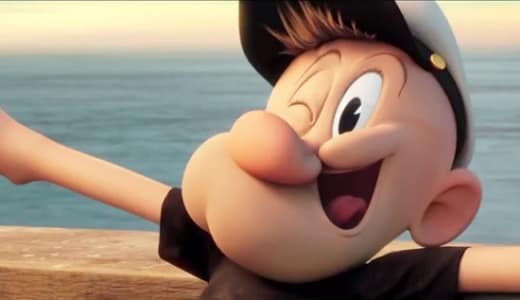 Although his work is impressive, watch Hotel Transylvania online and don't miss the Hotel Transylvania 2 teaser trailer, it seems that Sony has decided to go in another direction with the story about the man who adores his spinach.
"Popeye, we put up a great screening, everybody really liked that sizzle, we got a positive reaction. I was in love with what we were doing, but I think the studio is going through changes and I don't know if they want to make the Popeye that I want to make. So they've got to make a decision," Tartakovksy told MovieFone.
"Right now, I'm off that project and moving on to the other one that we soft-announced, which is Can You Imagine? which is an original idea of my own and a very personal story. It was hard to let Popeye go, but that's the business."
Robin Williams famously played Popeye in the 1980s classic, and unfortunately it seems that will still be the last incarnation we'll see Popeye in for a while.
You can see Tartakovsky's next work when Hotel Transylvania 2 hits theaters September 25.