Pixar president Jim Morris has helped us figure out just how you follow up the perfection that is Toy Story 3. You don't.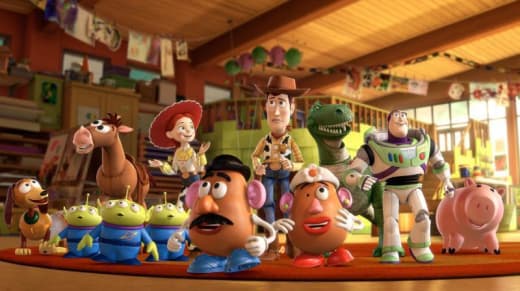 Fans of the Toy Story series were probably a little surprised when it was announced that Pixar and Disney were moving forward with a Toy Story 4 with John Lassiter directing.
Why? And what on earth could they still cover after how neatly Toy Story 3 wrapped everything up (and scored a zillion Oscar nominations in the process)?
Well, it seems that Morris was conducting an interview with Disney Latino and said that the franchise would be going in an entirely different direction.
"The third movie ended in a beautiful way and completed a trilogy. I think this movie is not part of this trilogy. It is a separate story, which in turn I do not know if will be continued. Never begin a project with that in mind," Morris said.
"It will be a love story. It will be a romantic comedy. It will not put much focus on the interaction between the characters and children. I think it will be a very good movie."
We can totally see this, although which characters will be falling in love? Could both Buzz (Tim Allen) and Woody (Tom Hanks) be getting girlfriends? Who knows?
We'll keep you posted and until then, watch Toy Story 3 online and relive perfection.