Movie Fanatic's Weekend Movie Preview is feeling a magical love this second weekend in March. Disney's Cinderella is coming at screens from director Kenneth Branagh. 
Also landing in theaters is Liam Neeson kicking some more butt in Run All Night and we also explore the Frozen short film that debuts before Cinderella in theaters, Frozen Fever. 
Let's break it down... 
Cinderella: Bringing the classic animated Cinderella to life could have been one filmmaking journey filled with major land mines. But what Branagh and Disney have done is something truly extraordinary. They have kept all the magical elements of the beloved fairy tale, and yet brought this Cinderella into the 21st century. She is a woman who would be just fine on her own and does not need any prince to save her. But, he is handsome and kind, and they might just find the romance of a lifetime. 
As our Cinderella review reported, Disney has done it again. After the success of Maleficent and now Cinderella, prepare for more live action Disney magic.  
Run All Night: Neeson is an action hero again, but this time out he's not the nicest guy in the world that the audience pulls for. He is a mob killer, and is responsible for dozens of deaths across decades. Sure, they're all bad people... but still. Neeson tries to come to terms with his past while still hanging around his old boss (and lifelong friend), the mob king played by Ed Harris. When Harris' son goes off the rails and threatens Neeson's son, the friendship is over and only one of them will emerge alive. 
Our Run All Night review found the best part of this flick is the high art that is the chemistry between Neeson and Harris. Also, Joel Kinnaman turns in another fantastic performance as Neeson's son. 
Frozen Fever: The animated short follow-up to the smash Oscar-winning hit Frozen will play before all showings of Cinderella. As if you needed another reason to see that fairy tale come to life on the big screen? Frozen Fever finds Elsa (Idina Menzel) wanting to throw a birthday party of the highest order for her sister Anna (Kristen Bell). Olaf's (Josh Gad) back and the film even introduces some cuties that are sure to be in high demand at the Disney Store. 
For more, check out our Frozen Fever review.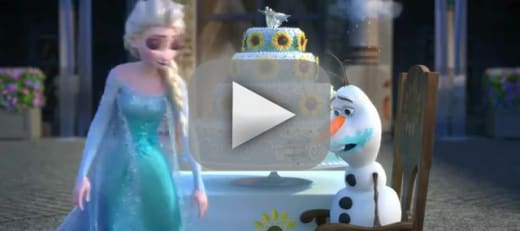 Feel like watching something at home? Several terrific titles have arrived on digital download. Watch Mockingjay Part 1 online or watch Breakfast Club online and witness the 30th anniversary edition that is so brilliant.