After the success of 21 Jump Street and 22 Jump Street, one could see why Sony head Tom Rothman is eager to turn that property into a serious franchise for the studio. Word has arrived today, courtesy of The Wrap, that the studio is seeking to do a female-centric spin-off of the film series that stars Jonah Hill and Channing Tatum as undercover cops.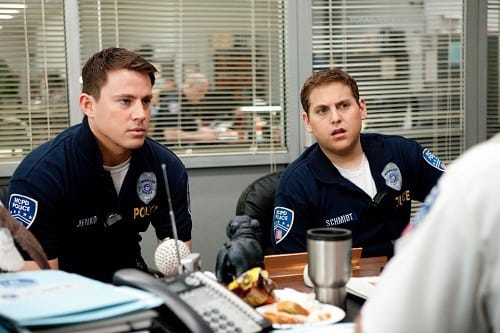 When you think about it, this could totally make a lot of sense and work on many levels. Where the first film mined jokes about reboots and turning TV shows into movies and the follow-up managed to lampoon the institution of the movie sequel, a female-driven 21 Jump Street could shine its wicked smart spotlight on movie spin-offs and even try to blatantly cater to the female audience.
No word as to whether the movie series' creators, Phil Lord and Chris Miller, will direct. We suspect that they're busy enough with that animated Spider-Man movie that was just announced and they're also developing a 23 Jump Street. Lord and Miller have also been mentioned as the creative team that could bring a new Ghostbusters to the screen with Tatum. Yes, they are quite busy. Look for them to simply serve as producers of a female 21 Jump Street.
With the right actresses on board who have a similar comedic and heartwarming chemistry as Tatum and Hill, we think this could easily work.
Watch 21 Jump Street online and check out our favorite 22 Jump Street quotes in the slideshow below!