Furious 7 Speeds to Second Straight Victory: Weekend Box Office Report
by Joel D Amos at . Updated at . Comments
Furious 7 has taken only two weeks and already it is the most profitable of the franchise. For the second straight week, Furious 7 topped the box office and with its $60.5 million haul, it has brought its domestic total to $252.5 million, besting the total box office of Fast & Furious 6's $238.6 million.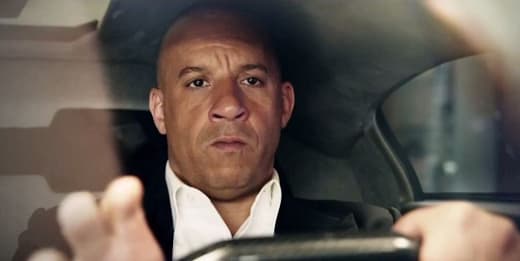 The DreamWorks Animation gem Home starring Rihanna and Jim Parsons came in second with an impressive $19 million, bringing its total to $129.5 million.
Third place found a new entry, The Longest Ride, with its $13.5 million. The Nicholas Sparks page-to-screen romance introduced the world to Clint Eastwood's son, Scott, and scored a bit higher than studio estimates, but still was well below Sparks' biggest debut, Dear John, and its $30.4 million.
The Will Ferrell and Kevin Hart comedy Get Hard continued to chug along in fourth and added $8.6 million to its total of $71.1 million. Closing out the top five was Disney's Cinderella. The live action version of the animated classic earned $7.2 million to bring its cume to $180.7 million.
Box Office Top 10:
1. Furious 7, $60.6 million
2. Home, $19 million
3. The Longest Ride, $13.5 million
4. Get Hard, $8.6 million
5. Cinderella, $7.2 million
6. Insurgent, $6.9 million
7. Woman in Gold, $5.9 million
8. It Follows, $2 million
9. Danny Collins, $1.6 million
10. While We're Young, $1.4 million