Henry Cavill Believes Batman v Superman Is Not "A Superman Sequel"
by Joel D Amos at . Updated at . Comments
Even though the last act of Man of Steel was on the darker side, it was not a "dark" superhero movie, like say Christopher Nolan's The Dark Knight trilogy. One thing that immediately struck us from the Batman v Superman: Dawn of Justice trailer is that its tone is drastically different from Zack Snyder's first Superman flick, Man of Steel.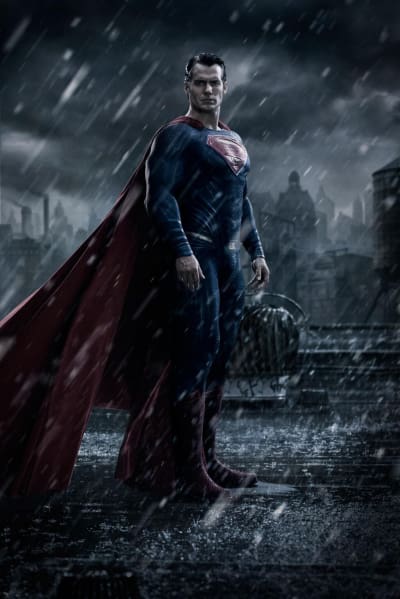 So, it's hardly a surprise that in an interview with MTV News, star Henry Cavill stated that he does not think that the upcoming flick that co-stars Ben Affleck as Batman is in any way a direct follow-up to Cavill's first go around as Superman.
"I wouldn't call this a Superman sequel. This is Batman versus Superman," Cavill said.
"It's a separate entity altogether. It's introducing the Batman character and expanding upon the universe, which was kicked off by Man of Steel."
So, we're inclined to call Batman v Superman: Dawn of Justice a Justice League prequel and not a Man of Steel sequel. "Everything could change in the editing room, but as it stands, it's an introduction of the character, and ultimately, the introduction of Justice League," Cavill added.
Although we're excited to see Gal Gadot as Wonder Woman and Jason Momoa as Aquaman, amongst other superheroes in the Justice League, we were kind of looking forward to seeing Cavill grow further into the Superman role. Perhaps he will still get the chance in a Superman solo movie that IS a direct sequel to Man of Steel.
We'll see how it all plays out when Batman v Superman: Dawn of Justice lands in theaters in March of 2016. Until then, watch Man of Steel online.