If the news that the Kingsman: The Secret Service DVD is coming soon sent fans of the Matthew Vaughn film soaring with joy, then boy, do we have a headline for you today!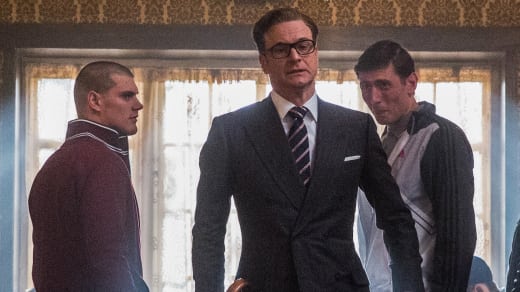 Fox is working on a sequel with Vaughn to Kingsman: The Secret Service. There's just one catch… Vaughn is attached to direct the reboot of Flash Gordon, so we're not sure if he'll just produce or be able to helm the follow-up to the smash hit from earlier this year.
We, for one, sure hope he tackles the second Kingsman: The Secret Service movie after Flash Gordon. He was integral in the original comic book mini-series coming to life and Vaughn's handprints are all over the Colin Firth and Samuel L. Jackson starring flick.
We're sure Taron Egerton will return, now that he's got all sorts of suited up in the first film.
Kingsman: The Secret Service has banked over $400 million internationally and is set to land on home video on June 9, with an early digital download window of May 15.