The Last Witch Hunter Teaser Trailer: Vin Diesel Goes Hunting
by Joel D Amos at . Updated at . Comments
After taking Furious 7 to an astonishing one billion plus at the global box office, Vin Diesel is not wasting any time getting back at it. The first teaser trailer for his The Last Witch Hunter has debuted and this flick looks custom fit for the actor and his massive fan base.
Diesel is the title character, a modern man who is the last of his kind… a witch hunter. Michael Caine also stars as a priest who helps Diesel in his quest to rid the world of the supernatural evildoers.  
It may be hard to believe, but even in our modern world, witches live among us. That is why it is a gift that Kaulder (Diesel) possesses his innate ability of witch tracking and killing. He is a classically trained warrior who has had more success doing what he does than anyone in history.
The film's poster has premiered too!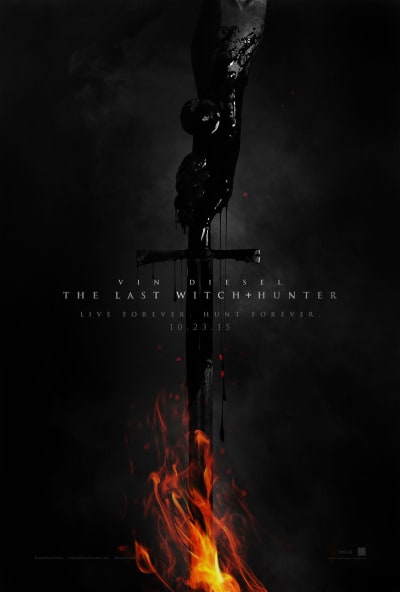 Look for The Last Witch Hunter on October 23.