The Visit Trailer: M. Night Shyamalan Returns to Horror!
by Joel D Amos at . Updated at . Comments
M. Night Shyamalan has returned to the form that put him on the cinematic map. The first trailer for the film he wrote and directed, The Visit, has arrived and it is sensationally spooky.
Shyamalan first wowed us with The Sixth Sense, and then Unbreakable, Signs and The Village. With The Visit, he has crafted a tale that seems like the stuff of nightmares for kids! In fact, it started as a story he used to tell his own children! 
Kathryn Hahn sends her two kids to her parents' house for a visit, finally giving the grandparents some quality time with their grandkids. They don't have many rules. Just that bed time is 9:30 p.m. and you are not allowed to leave your room after that. Why? Well, check out the below trailer and see why!
The Visit is not only from Shyamalan, but is produced by Jason Blum and his Blumhouse Productions. They're the team that brought us Paranormal Activity, The Purge and Insidious. The film's first poster has premiered too!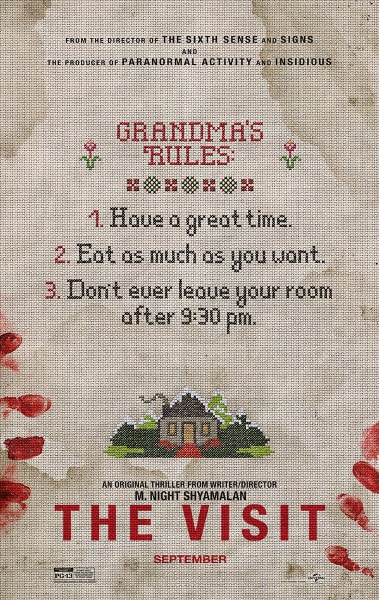 Look for The Visit this September.