The latest Tomorrowland trailer is by far the most exciting, intense and mind-blowing. Walt Disney has unleashed its latest look at the George Clooney-starring effort that comes to us from the two-time Oscar-winning director, Brad Bird (The Incredibles). 
Clooney is a former science prodigy, Frank, and has been living in the shadows after years of disillusionment and disappointment in the human race.
When Casey (Britt Robertson) knocks on his door, everything changes. See, Casey found a magical pin that when she touches it, takes her away to a sci-fi laden world where it seems that anything is possible. She knows that Franks knows something about this pin and this world.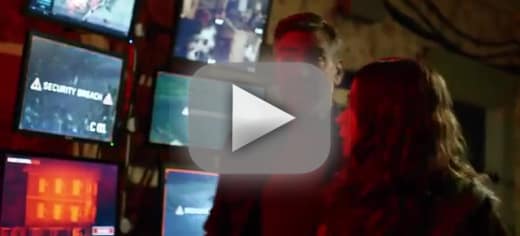 The above action-packed trailer has us seriously eager to witness the latest from Disney, a studio that has been on a role of late that is of historic proportions.
Clooney and Robertson are joined in the cast by Hugh Laurie as a fellow scientist, Tim McGraw, Judy Greer, Kathryn Hahn and Keegan-Michael Key. Tomorrowland also arrives from a story by Lost co-creator Damon Lindelof.
Look for Tomorrowland on May 22.