He'll be back ... or more accurately, he IS BACK!
Arnold Schwarzenegger is gearing up for dramatic return to the epic Terminator franchise, and he's giving Muscle & Fitness an exclusive sneak peek.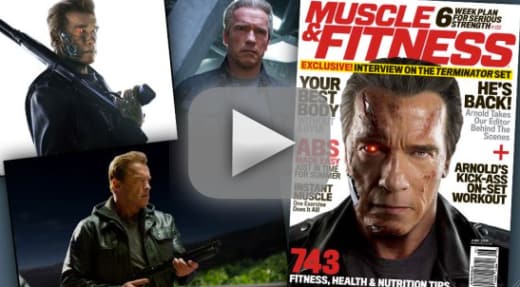 The action hero turned political figure recently took Muscle & Fitness Editor-in-Chief Shawn Perine behind the scenes of Terminator: Genisys.
It's been 12 years since he last took on such a role, but Arnold hasn't missed a beat, at least based on his workout tips and exclusive photos.
In addition to this video, first posted via Radar Online, Muscle & Fitness also provides insight into hard-hitting training programs and recipes.
Ones fit for a Terminator, no doubt.