Avengers Age of Ultron Has Explosive Opening: Weekend Box Office Report
by Joel D Amos at . Updated at . Comments
Avengers: Age of Ultron had the most impressive of openings, but it was not record setting. The sequel to The Avengers banked $187.7 million in its first weekend, compared to the $207 million that the first film made back in 2012. Toss in the global earnings of $340 million, and the Marvel movie has already made $500 million!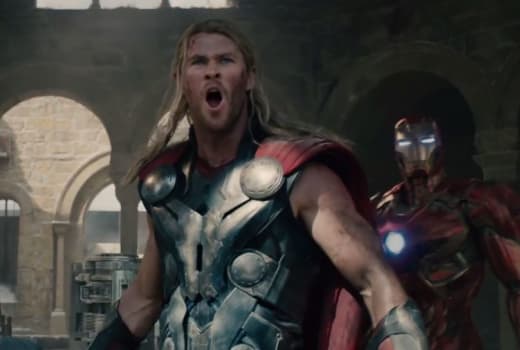 We doubt that any of the films (such as Hot Pursuit) that open this week will be any kind of challenge to Avengers: Age of Ultron -- look for the superhero fest to win the box office title next week too.
The Blake Lively romance The Age of Adaline took the second spot, just as it did last week, with a $6.3 million take. Just behind it was Furious 7, who finally got bumped off the top spot that it held for the last four weeks. The Vin Diesel-Paul Walker action fest added another $6.1 million to bring its total to $330.5 million domestically.
Paul Blart: Mall Cop 2 came in fourth with $5.6 million. And closing out the top five was DreamWorks Animation's Home with its $3.3 million.
Box Office Top 10:
1. Avengers: Age of Ultron, $187.7 million
2. The Age of Adaline, $6.3 million
3. Furious 7, $6.1 million
4. Paul Blart Mall Cop 2, $5.6 million
5. Home, $3.3 million
6. Cinderella, $2.4 million
7. Ex Machina, $2.2 million
8. Unfriended, $2 million
9. The Longest Ride, $1.7 million
10. Woman in Gold, $1.68 million