Fantastic Four Trailer: I Just Want to Fix My Friends
by Joel D Amos at . Updated at . Comments
Fox has unveiled an international trailer for their upcoming Fantastic Four reboot that shows off some fresh footage, specifically involving Reed Richards (Miles Teller). The Josh Trank-directed superhero flick introduces how the "first family of Marvel" got their powers and how they decide what to do with their newfound gifts.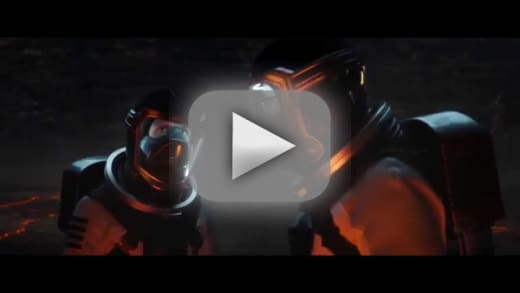 Teller's Richards is Mr. Fantastic and he's joined in the cast by Michael B. Jordan as The Human Torch, Kate Mara as The Invisible Woman and Jamie Bell as The Thing.
On a side note, Trank is battling rumors that he's in over his head on the Fantastic Four set with reshoots. After departing the Star Wars spin-off picture (with no reason given), rumors have been circling around the director who first wowed us with his Chronicle. Some have reported that X-Men: First Class helmer Matthew Vaughn has been hired to do reshoots, but Trank took to Twitter and shot down those rumors as being untrue.
We think the proof of Trank's talent will be in the pudding, let's just wait for this thing to hit theaters August 7 and then judge it, people!