We've heard the rumors that a reboot of the famous archeologist franchise would take place, even that Chris Pratt would be Indiana Jones. Now we have confirmation from Lucasfilm that it is a go, just not anytime soon.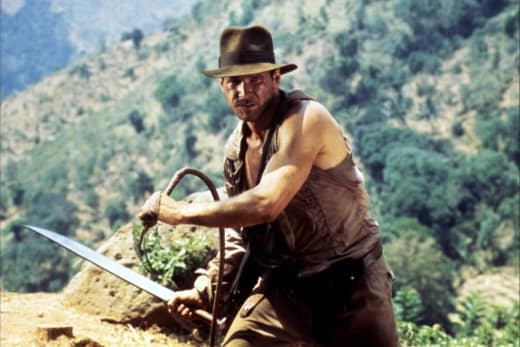 As part of that Vanity Fair article that gave us those awesome Star Wars: The Force Awakens photos, producer Kathleen Marshall said that plans are in place to revive the Indiana Jones franchise.
The magazine said, "Kennedy confirmed rumors that another Indy movie 'will one day be made inside this company. When it will happen, I'm not quite sure. We haven't started working on a script yet, but we are talking about it.'"
Kennedy knows the Indiana Jones series, she was an executive producer on all four of the previous films, all directed by Steven Spielberg. We are certainly curious to see what she and Lucasfilm would do with an Indiana Jones reboot.
Stay tuned as more on this story develops.