Jurassic World Clip Revisits the Past with Steven Spielberg: Teases Future!
by Joel D Amos at . Updated at . Comments
When the director of the first Jurassic Park says that Jurassic World "goes down an original road that none of the other movies dared to travel," you can forgive us if that sends our anticipation level soaring for the fourth film in the series to land on June 12.
Steven Spielberg makes that bold statement in a new featurette released by Universal Pictures that features not only the movie master, but also the current film's director (Colin Trevorrow) and stars (Chris Pratt, Bryce Dallas Howard and others) -- all taking us inside the making of and the story behind Jurassic World.
It's a look back, and a look forward.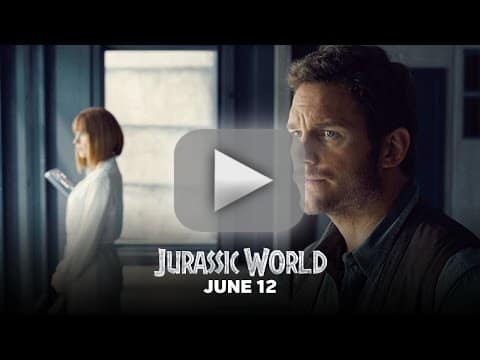 As you see in the above video (and teased in that epic Jurassic World trailer), Howard has decided to create a new dinosaur that is even bigger than the T. Rex. Wonder how that is going to work out? And that's just as the park is successful, what with seeing 20,000 guests a day and showcasing the miracle of the dinosaurs to an ever-curious public.
Watch Jurassic Park online and see how it all got started and get ready for one of our 17 blockbusters of summer 2015.