Jurassic World Extended Trailer: We're Safe Here, Right?
by Joel D Amos at . Updated at . Comments
An extended trailer has landed online for Jurassic World and it takes us behind the thinking of Bryce Dallas Howard's scientist character and why she and her fellow scientists (including Jurassic Park's BD Wong!) would create a dinosaur that is "designed to be bigger than the T. Rex."
We still think that Chris Pratt's line in response to that statement ("probably not a good idea") will go down in history as one of the best Jurassic Park franchise quotes of all time! 
Jurassic World's release date is merely weeks away -- June 12 -- and it is just one of the reasons we think that summer 2015 will be the best ever.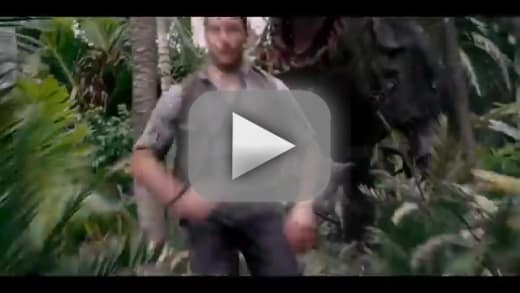 Jurassic World also stars Vincent D'Onofrio, Judy Greer, Ty Simpkins, Jake Johnson, Nick Robinson, Irrfan Khan and Katie McGrath.
Before checking out Jurassic World in 3D, 2D and IMAX in June, watch Jurassic Park online and see how it all got started.