The latest Jurassic World teaser trailer is narrated by none other than Jurassic Park founder John Hammond (played by the late legend Sir Richard Attenborough).
The park is open and the events of Jurassic World take place 22 years after what occurred in Steven Spielberg's first film, Jurassic Park. The original film was based on Michael Crichton's book and this time out Spielberg is just producing, with director Colin Trevorrow doing the helming.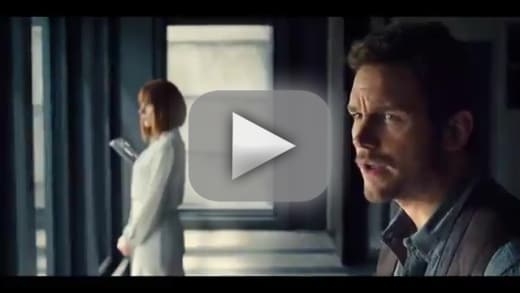 Chris Pratt, Bryce Dallas Howard, Jake Johnson, Ty Simpkins, Vincent D'Onofrio and Omar Sy (X-Men: Days of Future Past) star in the thrilling film.
Things have been going great at the park and it has been seeing 20,000 visitors a day since it opened. The attractions include a varied level of involvement with dinosaurs from a petting zoo to spheres that allow guests to ride alongside a herd of dinosaurs.
But, Howard had to go and make a dinosaur that is bigger than the T. Rex. I'm sure that will work out just fine.
Watch Jurassic Park online and see how it all got started.