Mad Max: Fury Road has debuted and received some of the most universally glowing reviews of any movie this year. Our Mad Max: Fury Road review even went so far as to guarantee that the film will easily make our top 15 of 2015 and the year isn't even half over!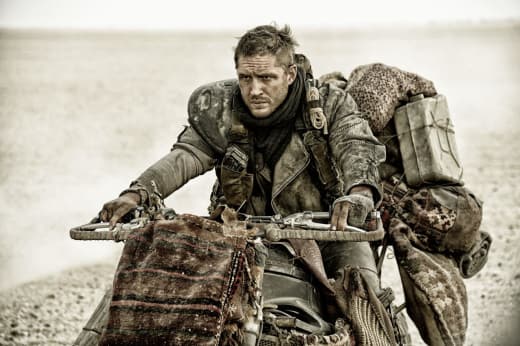 For those who expected more from the film than the $44 million, don't fret, a sequel is in fact on its way. The film will have serious legs and look for it to at least triple that first weekend take before it's done in the States. And as most of you know, international box office should make this thing a bona fide blockbuster before all is said and done.
Most who felt disappointed in the American debut did so because they worried that we wouldn't get another chapter with Tom Hardy as Mad Max. Not only will there be a sequel, but writer-director George Miller has announced what it will be called.
Miller was on The Playlist podcast and said that the title would be Mad Max: The Wasteland. "We've got one screenplay and a novella. It happened because with the delays [on Fury Road] and writing all the backstories, they just expanded," he reported.
Whether Charlize Theron will be back is somewhat doubtful. She has said repeatedly that it was a grueling shoot and that although she adored the experience, the Oscar winner is unlikely to return to Miller's world. For those clamoring for a more Max-centric movie, that's not a bad thing.