The adorably mischievous yellow cuties from Despicable Me are back and they're getting their own movie in Minions. The latest Minions trailer has premiered and it finally gives us an idea what this animated gem is all about. 
We knew the film was a prequel to Despicable Me and Despicable Me 2, and we knew that it would involve a '60s super villain that the minions would end up working for named Scarlet Overkill (played by Sandra Bullock), but what was the evildoers' mission?
Thanks to the below trailer, we now know! They're going to steal Queen Elizabeth's crown!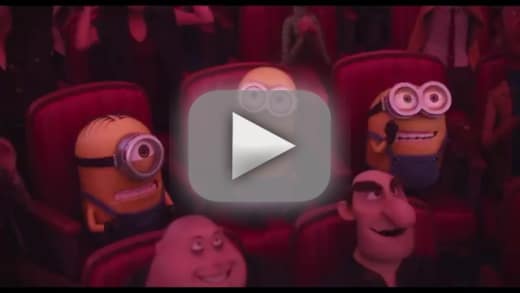 Jon Hamm also stars in the story that is set in the swinging '60s and features three of the minions doing their best to lay the groundwork to being the best minions they can be before we all know they wind up with Steve Carell's Gru.
Check out Minions on July 10 and in the meantime, see where we last left them and watch Despicable Me 2 online.