Mr. Holmes Trailer: Ian McKellen Solves One Last Case
by Joel D Amos at . Updated at . Comments
One of our most anticipated movies of summer actually doesn't involve explosions or superheroes and is not a sequel. But, it does star one of the biggest names around in Ian McKellen and it features him playing a part that is one of the most legendary in literature, film and pop culture itself -- Sherlock Holmes. 
The full trailer for Mr. Holmes has arrived and it shows why it was such a masterstroke of genius to cast McKellen as the iconic sleuth who is in his final years and is haunted by the one murder mystery he could not solve.
He is living his days on a country estate and is taken care of by his maid and kept company by her young son. Together, they will crack open the case that got away and try to solve a murder before Holmes' memory slips away altogether.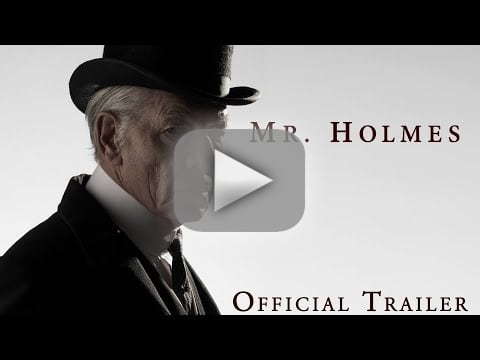 Mr. Holmes is helmed by Bill Condon, who directed McKellen to an Oscar with their film Gods and Monsters. The July 17 release also stars Milo Parker as the young boy and Laura Linney as his mother.
After playing Magneto, Gandalf and now Sherlock Holmes, is there nothing McKellen cannot do?!