The latest San Andreas trailer shows that we believe Warner Bros. and star Dwayne Johnson have saved their best tease for last.
The disaster film truly gives us the scope of the horrors in this latest teaser that illustrates exactly what we Californians fear when the San Andreas fault finally gives way. 
In fact, we truly think the addition of the narration of Paul Giamatti's geologist puts things into perspective. If we were truly to get hit by a 9.0 earthquake centered on the San Andreas fault, it would not just be California that would be at risk, it would be a "global event."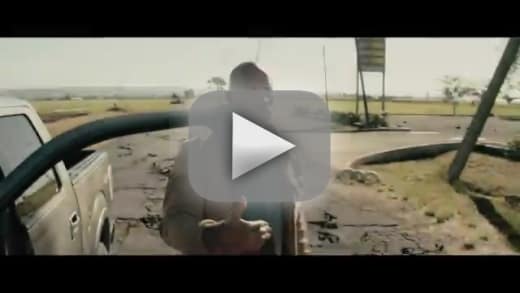 Johnson stars as an LAFD rescue helicopter pilot who is up in the air when the big one hits. First, he must save his ex-wife (Carla Gugino) before heading out to save others and, hopefully, find his daughter (Alexandra Daddario).
San Andreas hits theaters May 29 and reteams Johnson with his Journey 2: The Mysterious Island director, Brad Peyton.