Star Wars The Force Awakens: First Photo of Andy Serkis!
by Joel D Amos at . Updated at . Comments
We knew from that first Star Wars: The Force Awakens trailer that Andy Serkis was in the film. He was the narrator of that initial teaser, but what role would he play? Also, would he play a physically present character, like he does in Avengers: Age of Ultron, or would he be doing his best-in-the-world thing (motion capture) like he does in Dawn of the Planet of the Apes.
Now, we've got our first photo of Serkis in action, and yes… he is in his legendary motion capture suit.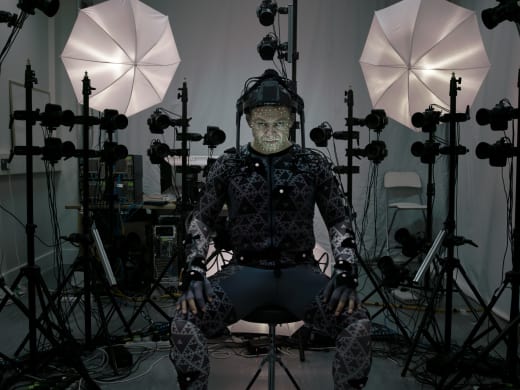 We also have discovered that his character's name will be Supreme Leader Snoke. As we hear more on the CG character, we'll bring it to you.
Star Wars: The Force Awakens takes place three decades after the close of Return of the Jedi and brings back some of our most beloved characters including Mark Hamill's Luke Skywalker, Carrie Fisher's Princess Leia and Harrison Ford as Han Solo!
It arrives in theaters December 18 and also stars John Boyega, Daisy Ridley, Adam Driver, Oscar Isaac, Domhnall Gleeson and Max von Sydow.