The Craft is getting witchy all over again. The Hollywood Reporter is saying that Sony Pictures has hatched plans to remake the 1990s cult classic The Craft with Leigh Janiak (Honeymoon) hired to write and direct the redo.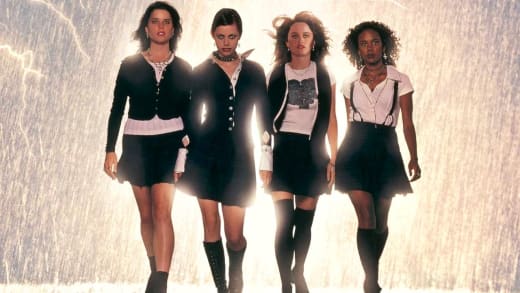 The original film followed a quartet of teenage witches who slowly but surely came to terms with their supernatural powers while dealing with the ups and downs of teenage life in high school.
This news arrives merely one day after word arose that another The Fugitive is coming our way. Guess the '90s are hot again!
The Craft landed in 1996 and starred Robin Tunney as the lead, who discovers upon a move to San Francisco that she is not alone in her ability to do things magically. Tunney was joined by Neve Campbell, Fairuza Balk and Rachel True.
Watch The Craft online to see why the first film caused such buzz.