The Divergent Series Allegiant Part 1 Starts Shooting!
by Joel D Amos at . Updated at . Comments
Lionsgate announced that The Divergent Series: Allegiant Part I has started principal photography after the phenomenal success of Divergent and last year's follow-up, The Divergent Series: Insurgent.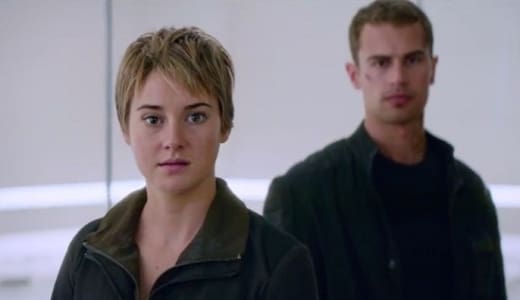 Shailene Woodley returns as Tris, with Theo James returning as Four. Also back are Octavia Spencer, Naomi Watts, Zoe Kravitz, Miles Teller, Ansel Elgort, Maggie Q, Mekhi Phifer and Daniel Dae Kim. Joining the cast is Jeff Daniels!
Allegiant Part 1 is based on the third book in the Veronica Roth series that has sold over 34 million copies. The first two Divergent films have made over $550 million in global box office.
Look for The Divergent Series: Allegiant Part 1 in theaters March 18, 2016 and Part 2 on March 24, 2017.
To get ready, watch Divergent online and see how Roth's world came to be.