The Fugitive Will Return: Dr. Kimble Back on the Run!
by Joel D Amos at . Updated at . Comments
The Fugitive is heading back out on the run, this according to a report by Deadline. Warner Bros. is looking to bring the story of Dr. Richard Kimble back to the big screen for another search for justice.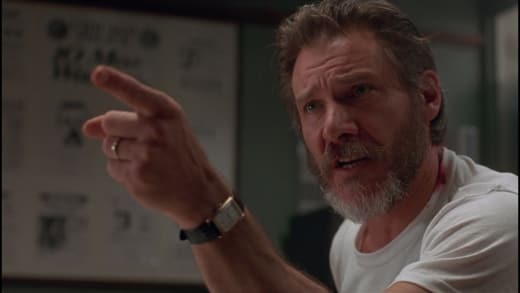 Harrison Ford famously played Kimble in 1993 and that outstanding thriller featured Tommy Lee Jones as the U.S. Marshal who was hot on his trail after escaping from a prison transport after being found guilty of murdering his wife. Jones won an Oscar for the role and the flick is considered one of the best in Ford's filmography.
No word on whether the next The Fugitive will be a reboot or a sequel (there was a "sequel" released in 1998 called U.S. Marshals that did not star Ford).
The Fugitive first appeared as a hit TV show that ran for 120 episodes in the mid '60s. Word is Christina Hodson will pen the latest screenplay.
Ford is reprising a few of his famous roles soon -- this December, he'll be Han Solo again in Star Wars: The Force Awakens and he's about to start filming Blade Runner 2.
Watch The Fugitive online and see how it all got started.