The League of Extraordinary Gentlemen Remake Moves Forward
by Joel D Amos at . Updated at . Comments
With the arrival of the Point Break trailer this morning, we're reminded of our old adage about remakes here at Movie Fanatic. If a movie is a classic and has stood the test of time, why, oh why, would you bother remaking it? Then again, if a movie had great potential, like The League of Extraordinary Gentlemen starring Sean Connery, and it fell on deaf ears because it was just this side of terrible, now that's a movie that we can see getting the remake treatment in an effort to get it right.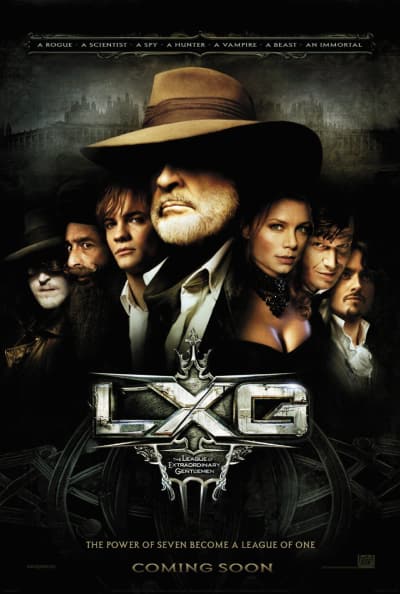 Someone listened as word arrives today from Fox that they're developing a reboot of the comic book series The League of Extraordinary Gentlemen, with hopes that it can be a new franchise.
It's an Avengers-type world with a who's who of adventurous souls from Victorian literature that make up the League. There's Allan Quatermain, Captain Nemo, the Invisible Man, Dr. Jekyll and Mr. Hyde and Mina Harker of the Dracula world.
Initially the team was put together in the comic books to halt a war between Professor Moriarty (of Sherlock Holmes fame) and Fu Manchu.
The film version landed in 2003 and is one of the reasons that Connery walked away from making movies. It's on our career-killing movies list in the slideshow below!