Tomorrowland Edges Pitch Perfect 2: Weekend Box Office Report
by Joel D Amos at . Updated at . Comments
It was a slow Memorial Day weekend as movie box office results go, but for Disney a number one movie is a number one movie. The George Clooney-starring Tomorrowland edged out last week's champ, Pitch Perfect 2, to take the box office title for the unofficial start of the summer movie season.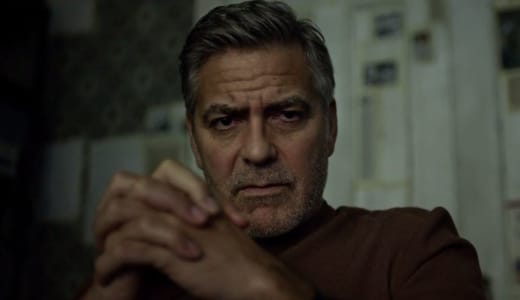 Tomorrowland banked $32.2 million to Pitch Perfect 2's $30.3 million as the latter film went over the coveted $100 million mark -- specifically, $117.8 million in total box office sales. Still, Tomorrowland has a lot of ground to make up to get back that rumored $190 million budget.
Third place found Mad Max: Fury Road. The George Miller written and directed fourth Mad Max film added another $23.9 million to bring its cume to $87.3 million. Just behind it found the Poltergeist remake with a $23 million debut.
Closing out the top five was Avengers: Age of Ultron. The superhero movie that won't quit took in $20.9 million to bring its total to $404 million.
Box Office Top 10:
1. Tomorrowland, $32.2 million
2. Pitch Perfect 2, $30.3 million
3. Mad Max: Fury Road, $23.9 million
4. Poltergeist, $23 million
5. Avengers: Age of Ultron, $20.9 million
6. Hot Pursuit, $3.5 million
7. Far From the Madding Crowd, $2.3 million
8. Furious 7, $2.1 million
9. Paul Blart: Mall Cop 2, $1.8 million
10. Home, $1.7 million