The first red band trailer (heck, the first trailer of any kind) for Vacation is here! Ed Helms stars as Rusty Griswold and he has decided that his family is in a rut.
They need a family vacation and since his memories are so strong for the one he took with his family as a kid to Wallyworld (from National Lampoon's Vacation), he's going to pack up his family truckster and hit the road and take his clan to Wallyworld. 
This trailer has several stand-out moments and the first has to be: Who knew Chris Hemsworth could be so funny?! Second, that iconic scene with Christie Brinkley in the red sports car from the first film… well, let's just say things turn out a little different for Helms' Rusty!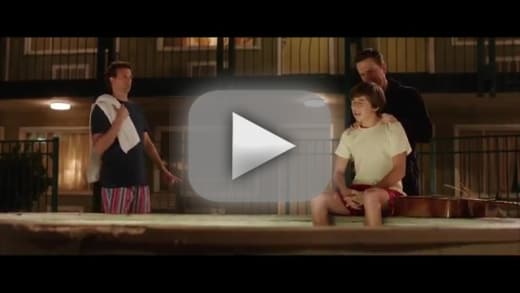 Christina Applegate stars as Helms' wife Debbie, Hemsworth is Helms' brother-in-law, Charlie Day is a river rafting guide, Leslie Mann is Rusty's sister and returning as Rusty's parents are… Chevy Chase and Beverly D'Angelo!
Look for the latest Vacation July 29.