As part of the Red Nose Day celebration that featured dozens of celebrities donating their time and effort to raise money for charity last night on NBC, our highlight had to be the skit that featured one of our favorites, Anna Kendrick, donning an iconic hat and whip. 
Yup, Kendrick took on the role of cinema's most famous archeologist in a parody of Indiana Jones and the Last Crusade.
It is a delightful sketch that featured Kendrick's top-notch comic timing and effervescent screen presence.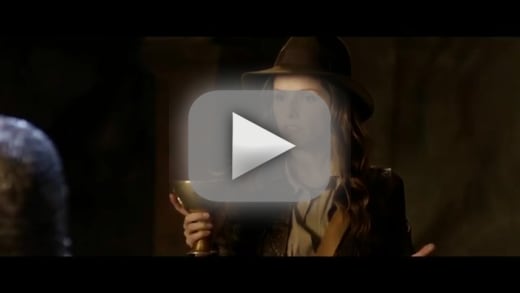 However, one thing is missing, which might have made it a wee bit better. With all those grails, aka cups, out there, she didn't give us any reference to her hit song Cups from Pitch Perfect?!
Kendrick looks over all the potential Holy Grails and has to choose the right one or she perishes. How does she fare? Watch the fantastic clip above!