World War Z 2 Release Date Revealed: When Will Brad Pitt Battle Zombies Again?
by Joel D Amos at . Updated at . Comments
World War Z was the weirdest of surprise hits. It had "troubles" during filming that had many thinking it spelled trouble when the Brad Pitt-starring film hit theaters. Yet, it also had the Max Brooks blockbuster book's legion of fans eagerly awaiting its arrival. When it landed in cinemas, it turned into the biggest blockbuster of Brad Pitt's career.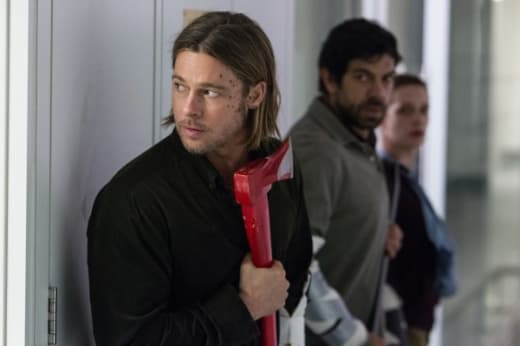 World War Z 2 was announced in 2013, but other than that reveal, no forward movement has been seen on the Pitt-starring sequel. Marc Forster, director of the first film, and Pitt had notoriously clashed and therefore we did know that Forster would not return for the follow-up.
Today, we have learned that Paramount has given World War Z 2 a release date of June 9, 2017 and director Kirk Jones (Waking Ned Devine, Nanny McPhee) has been tapped to helm the sequel.
Watch World War Z online and see how the whole horror story got started.