X-Men: Days of Future Past Rogue Cut: Coming This Summer!
by Joel D Amos at . Updated at . Comments
X-Men: Days of Future Past director Bryan Singer took to Periscope today (from the set of X-Men: Apocalypse) to announce that he would be releasing a Rogue cut of his 2014 hit film.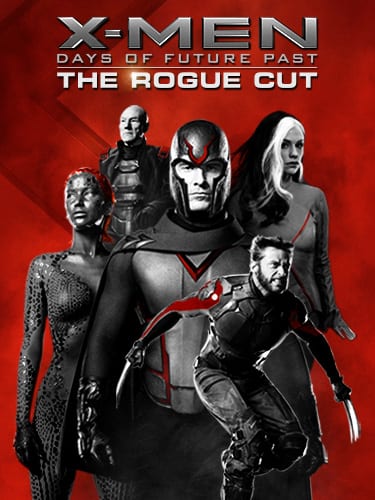 The Rogue cut of X-Men: Days of Future Past will land on July 14 on Blu-Ray, DVD and digital download and will feature 17 minutes of never-before-seen footage that centers on Anna Paquin's Rogue character.
This promises to be a different feel to the film that landed on our top 15 of 2014 list. As you remember, Paquin's character was hardly seen in the cut that hit theaters and her more lengthy involvement could also shape what is to come in X-Men: Apocalypse.
Singer has said in the past that the Rogue cut possesses "a few little changes." Our interest is peaked!
Watch X-Men: Days of Future Past online to see the original cut and get ready for the extended version later this summer!