Legendary actor Sir Christopher Lee passed away Sunday, June 7.  He was 93.
After being admitted into Chelsea and Westminster Hospital in London for respiratory issues and heart failure, the actor, who was knighted in 2009, died.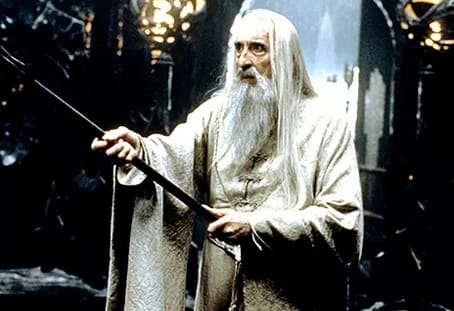 Lee's acting career began in 1947.  By the time of his passing, he had achieved 281 acting credits on his resume.
He is most well-known for playing Saruman the White in the Lord of the Rings franchise.
But his acting credits span a variety of iconic roles, including Dooku in Star Wars and Count Dracula in a series of vampire films throughout the '50s and into the '70s.
His most recent and final film was Angels in Notting Hill, which was released in 2014.
Christopher was slated to act in The 11th with Uma Thurman.  However, it was in preproduction when he passed.
Lee is survived by his wife of more than 50 years, Birgit "Gitte" Kroencke and daughter Christina.
Our most heartfelt condolences go out to his loved ones.